---
Click Here to get help opening any of the media on this page.
---

Amazing Facts
Amazing Facts began in 1966 with a brilliant radio idea to attract listeners from all walks of life. Joe Crews, the ministry's first speaker, opened each radio broadcast with an amazing fact and then followed with a related biblical message that everyone could understand. At the end of each program, he offered a free Bible lesson to encourage listeners to study God's Word for themselves.

Step by step, Amazing Facts expanded its outreach by publishing dozens of Christ-centered books and creating a free mail-based Bible school accessible to any one. Not long after, the ministry also began sending trained young men to preach the gospel around the country, winning souls in a winsome way.

Then in the mid-1980s, Amazing Facts expanded its increasingly popular media outreach to television. The clear, Bible-based programs proved to be powerful, life-changing messages for thousands of viewers around the world.

In 1994, Doug Batchelor, an energetic soul-winning evangelist and author, took the reins of the ministry. Pastor Doug is an innovative speaker with an unusual ability to communicate not only to churchgoers, but also the unchurched throughout the world. Under his dynamic leadership, the ministry has grown exponentially — reaching more people in more ways than ever before. (Watch Pastor Doug's Testimony)

For instance, Amazing Facts now broadcasts multiple television programs and a live call-in radio program, Bible Answers Live, on hundreds of media outlets around the world. Moreover, Pastor Doug has presented dynamic, soul-winning seminars in New York, Africa, India, the Philippines, South Korea, and South America, resulting in thousands upon thousands of baptisms and new lives in Christ.

In every area of outreach — whether radio or TV, publications, prophecy seminars, training programs, Bible schools, or the internet — Amazing Facts is giving people the biblical answers they need to make an informed and heartfelt decision for Christ, and equipping them to lead others to Him.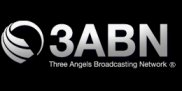 3ABN
Three Angels Broadcasting Network (3ABN) is the "Mending Broken People Network," a 24-hour Christian television and radio network. 3ABN's focus is to present programming which will reach people right where they are hurting. 3ABN offers divorce recovery programs, drug and alcohol rehabilitation, cooking and health programs, stop smoking and weight loss, programs that deal with children and family issues, organic gardening, natural home remedies, gospel music programs, as well as a variety of inspirational themes from the Bible for children and adults.

Today, surrounded by the rolling farmland of Southern Illinois, 3ABN beams its television and radio programming to eight satellites which carry it to every inhabited continent. 3ABN is the second largest Christian network in North America (in regard to numbers of owned and operated UHF stations). 3ABN's "down-home" approach and the absence of large fundraising efforts or telethons holds a special appeal for its viewers.

3ABN is not owned, operated or funded by any church, denomination or organization, so people from all cultures and backgrounds appreciate 3ABN programming. Many of 3ABN's employees and volunteers are members of the Seventh-day Adventist Church.

HopeTV
The Hope Channel is a Christian television network that seeks to bring everlasting hope to people around the world. We believe true inner peace and contentment is found in Jesus Christ. Our programming is designed to help people experience the abundant life that Jesus promised in John 10:10.
Our programs communicate our core beliefs from the Holy Bible: · God is love and He has revealed Himself in His Son Jesus Christ. 1 John 4:16; John 14:9. · Jesus is the divine Son of God and is not a created being, but is the eternal God. John 1:1. · Jesus came to this earth to live a perfect life without sin and give His life on the cross to pay the penalty for our sin. Romans 5:6-10. · When Jesus comes into our lives He makes us new creatures. 2 Corinthians 5:17. He writes His law in our hearts and we seek to live in a way that honors God. Hebrews 8:10; John 14:15. · Bible prophecy reveals that the end of this world is imminent and Jesus will soon return. Revelation 22:12. · Our mission is to help people prepare to not only live for Jesus in this world, but to also be prepared for His soon return. Revelation 22:17.

It Is Written
It Is Written is an international Christian television ministry dedicated to sharing insights from God's Word with people around the world. Founded in 1956 by George Vandeman, the theme of this ministry can be found in Matthew 4:4: "It is written, 'Man shall not live by bread alone, but by every word that proceeds from the mouth of God.'"

It Is Written has been positively impacting lives around the world for over 55 years.

Each weekly program takes timeless truths and applies them to everyday life. Programs regularly deal with such issues as loneliness, fear, low self-esteem, health, family values and spiritual principles. People of all faiths and creeds—even those with no faith at all—have been inspired and encouraged through It Is Written's straightforward and uplifting presentations.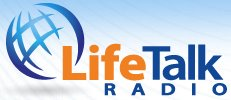 LifeTalk Radio
In a busy, confused, and often uncertain world, LifeTalk Radio brings you hope and stability through Christian music, Bible teaching and inspirational messages. You'll enjoy our personable talk-show hosts, our programs about health and the family, and our inspiring music. We have something for the children, for people with inquiring minds, and for those who want to know God better. Surf our web site for Bible lessons, information, and many more good things. One of our listeners said of LifeTalk Radio: "It sets the focus for my mind and my day on positive and uplifting themes and music." We hope this will be true for you.
We value your beliefs and opinions, and encourage you to join our live call-in programs or give us a call at any time, day or night. We appreciate your listening to us, and we want to listen to you. Enjoy life! We're connecting people with Christ!

-Steve Gallimore, President, LifeTalk Radio

The Voice of Prophecy
The Voice of Prophecy radio, Bible school, and evangelistic ministry has its international headquarters at the Adventist Media Center in Simi Valley, California.

H. M. S. Richards, a Seventh-day Adventist evangelist, pioneered the use of radio to present the gospel in 1929 -- when many of his colleagues thought the new device was the Devil's playground.

The ministry also utilizes Bible correspondence lessons to proclaim the good news that Christ will soon return. The Bible School was established in February 1942, only a month after the radio broadcast went coast-to-coast in North America.

Locally operated Discover Bible Schools have been established at 2,400 churches across North America.

Around the world, affiliated Voice of Prophecy and Voice of Hope radio studios produce programs that are aired by hundreds of stations, including AWR shortwave transmitters whose signals reach nearly every country. Bible courses in dozens of languages and dialects are offered by affiliated schools operating in nearly 140 countries.